With Google's decision to kill 3rd-party cookies, marketers forecast a doomy scenario
Data: 2020 m. sausio 24 d.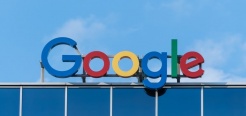 Google stirred up the marketing world last week when it announced it intends to block third-party cookies in Chrome web browsers within two years. The move to wind back cookies isn't unprecedented in the tech sector or even particularly shocking coming from Google, which makes the fiery response to the development all the more remarkable — a potentially doomy signal for budget-crunched marketers and ad-tech firms focused on improving personalization and returning to growth.
"This was somewhat of an inevitable outcome, and I think most people were already expecting this to happen at some point," Tanzil Bukhari, DoubleVerify's managing director of EMEA, said in emailed comments to Marketing Dive.
"All the efforts from all the browser vendors over the past years has been to restrict cookies and user tracking in [an] ever-increasing degree," Bukhari, a former Google executive, wrote. "Whether it's browser companies or regulators, new changes in data privacy are downscaling third-party cookie tracking and collection."
A fiery response
It speaks to Google's massive share of the browser market — Chrome commands 70% of usage on desktop and 41% on mobile, according to Statista estimates — and outsized influence as the world's largest digital advertising platform that even a two-year deadline for deprecating third-party cookies is raising serious alarms.
The end result, skeptics warn, could be the upending of an internet ecosystem that many advertisers and their partners have relied on for years, along with the locking out of newer entrants in the space. Look no further than the response from the 4A's and the ANA, two of the largest advertising industry groups representing agencies and marketers, respectively:
"Google's decision to block third-party cookies in Chrome could have major competitive impacts for digital businesses, consumer services, and technological innovation," Dan Jaffe, group EVP of government relations at the ANA, and Dick O'Brien, who has the same title at the 4A's, said in a joint statement shared with Marketing Dive.
"It would threaten to substantially disrupt much of the infrastructure of today's internet without providing any viable alternative, and it may choke off the economic oxygen from advertising that startups and emerging companies need to survive," they wrote, while acknowledging they are open to collaborating with Google on addressing their concerns.
More about it "Marketingdive"