10 digital marketing predictions for 2020
Data: 2020 m. sausio 02 d.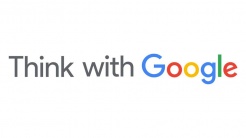 What are the changing consumer behaviours, new technologies, and industry trends that are set to disrupt marketing in 2020? Google marketing and advertising leaders from across EMEA share their predictions to give you a competitive advantage at the start of this new decade in marketing. 
1. Snackable video content
Martha Ivester, Head of Ads Marketing, Google Northern Europe:
The massive growth of video-sharing apps reveals new ways consumers engage with content — and the type of content that sticks. Raw. Clever. Creative. Snackable. But what are the implications for marketers when the user attention span is becoming ever-shorter?
A way forward is to reimagine storytelling in ads — using shorter formats, as well as machine learning to serve custom variations, that invite engagement and patch together a journey of discovery. Some brands, including Lego and Nike, have already used this successfully on YouTube, and 2020 will see a wave of ads exploring this new paradigm.
2. Voice assistants
Manuel Roman, Head of Consumer Marketing, Google Spain:

Voice assistants will become a much bigger engagement touchpoint for customers next year. At the end of 2021 there will be more than 1.6 billion people who use voice assistants on a regular basis, and their interests will not only focus on asking for time or sending an email.
As consumers we move towards a conversational economy, one in which voice assistants at home will play an important role. By responding to the emotions and needs of customers at the time of interaction, brands will be able to create more instant and effortless experiences.
3. Digital marketing transformation
Julia Solovieva, Director Business Operations, EMEA Emerging Markets, Google Russia:

Technology has changed our lives beyond recognition. What we used to expect from the most upper level services we now expect from any product or service. Digital marketing transformation is key to success today, and we expect it to become an even stronger trend in 2020.
Together with BCG, we have developed a digital maturity framework so companies can measure their current level of digital marketing maturity and put together a development plan. At the start of the year we piloted this framework with Raiffeisenbank in Russia. Elsewhere in the world, Samsonite applied it to their own model with success.
Plačiau skaitykite čia