Where Executives Are Placing Their Biggest Bets In 2020
Data: 2019 m. gruodžio 17 d.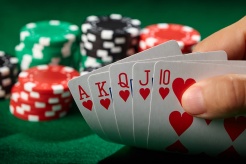 Change is constant, but guess what? The same can be said about choice. Amid a rapidly transforming business landscape, company leaders have to continually assess their strategic options—and then decide their best paths forward.
That means making plenty of tough calls, yet judging by the global executives who CMO by Adobe reached out to for our annual "Predictions" round-up, they're not backing down for a second. 
The open-ended question we posed this year: What are your team's big bets for 2020? 
The range of answers are as interesting as ever. 
"Pushing our brand to live 'in culture' by embracing a publisher mindset is absolutely at the heart of what we need to do. We are shifting from interruption to entertainment by sparking conversation in ways that are relevant for landing our brand message. We will aim to drive a deeper connection with our consumers."
—Steve Arkley, Global VP of Marketing, Budweiser  
"It'll no longer be good enough for companies to claim hyper-personalization. Consumers will increasingly demand unique brand interactions customized and seamlessly delivered."
—Jim Lyski, CMO, CarMax 
Read more here.