Why continuous testing holds the key to effective omnichannel marketing
Data: 2019 m. rugsėjo 04 d.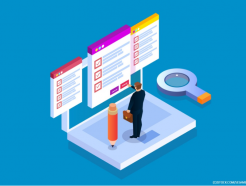 Innovation isn't just what keeps marketing interesting; it's an essential part of the job. The constant stream of channels, tools and technologies makes for an ever-changing landscape, and an expanding list of priorities. No wonder CMOs currently devote 16%of their budgets to innovation and 9% feel it's crucial to deliver on their marketing strategies. 
But managing endless change can be challenging. Marketers can't adopt every new platform or build their campaigns around each consumer trend. Before they invest in innovative campaigns, they need a budget green light and senior level buy-in. 
This makes testing vital. By proving the impact of new initiatives, marketers can justify a larger rollout. Provided, of course, they are using the right metrics to draw a clear line from their activities to sales.
Old-school measurement doesn't cut it 
Insight is often a stumbling block for marketers. While they understand the need to demonstrate the impact of their marketing efforts to make the case for future investment – gathering accurate and actionable data is often hard to come by. 
Previously, insight used to inform decisions and improve budget requests has come from outdated metrics like clicks, or inaccurate models such as last-touch attribution. But this information isn't enough to help marketers power innovation and retain their competitive edge in an omnichannel landscape — which may be why CMOs currently rate themselves at 2.2 for innovation maturity, 2.1 points below their ideal level.
What marketers need is an accurate view of whether their advertising investments fuelled conversions, as well as which tactics were most effective. In other words, they need the kind of insight that comes from measuring incrementality.
Read more here.