CMOs shift focus away from customer experience
Data: 2019 m. liepos 25 d.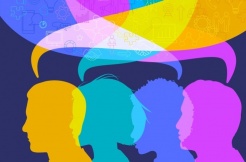 A new survey finds that CMOs are shifting customer experience down the priority list as new areas such as leading disruptive innovation and delivering business transformation move up their agendas.
Customer experience has long been seen as a key part of a marketers' remit, but its importance appears set to decline, according to a new survey of CMOs.
The research, conducted by Dentsu Aegis, questioned more than 1,000 CMOs globally, and found more than half (53%) of CMOs say customer experience is one of their top three priorities this year. But its importance is set to decline over the next two to three years, with 47% expecting it to be one of their top three priorities by 2022.
Understanding consumer and market trends is also expected to drop down the priority list, with 53% citing it as one of their top three priorities in 2018 but just 47% expect it to still be in the top three in two to three years' time.
While the data suggests customer experience and understanding consumer trends might be becoming less important to marketers, there is a counter argument that it actually shows marketers simply have more priorities.
For example, delivering business transformation and leading disruptive innovation are both expected to rise up marketers' agendas.
Read more here.