Has GDPR improved brand experience? Most consumers aren't convinced
Data: 2019 m. gegužės 20 d.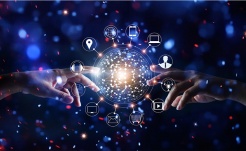 With the first anniversary of GDPR coming into force just days away, most consumers don't feel any better off, and nearly a fifth believe their experience with brands has actually got worse.
As we approach the first anniversary of the General Data Protection Regulation (GDPR) coming into force, brands should be disappointed to learn that just 31% of consumers think their overall experience with companies has improved, according to exclusive research commissioned by Marketing Week.
Despite brands' best efforts, the largest proportion (46%) don't think GDPR has made any difference at all, while 17% believe things have actually got worse over the past 12 months, according to a survey of more than 2,000 consumers conducted by Ipsos Mori.
Encouragingly, the vast majority of consumers (93%) have heard of GDPR, with 39% saying they know a 'fair amount' or a 'great deal' about the data law.
Daugiauy skaitykite čia