How marketers can prepare for the rise of 'hyperpersonalisation'
Data: 2019 m. birželio 25 d.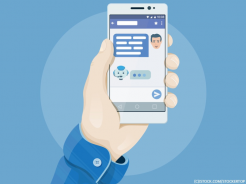 If you've ever noticed an email from a brand addressed directly to you or based on your prior purchases, then you'll be familiar with marketing personalisation. This was an early broad approach, and we have seen personalisation evolve as organisations have brought new types of data into the mix, including contextual and location specific information, followed by analytics and machine learning for more real-time customer data.
This one-to-one approach was cited as having the power to enhance brand loyalty by delivering a better customer experience (CX). Now, with artificial intelligence (AI) moving into the mainstream, connecting with customer journeys is becoming a reality and is proving a boon for real-time personalisation, or what is now being termed as hyper personalisation.
The benefits for businesses include a positive boost to both customer experience and the bottom line. However, hyper personalisation isn't as widespread as it should, or could, be. Like the adoption of all new concepts there are challenges, opportunities to be realised and some critical initial steps that need to be put in place.
Read more here.