Russell Parsons: When it comes to data, there's too much emphasis on company and not enough on customer
Data: 2019 m. gegužės 27 d.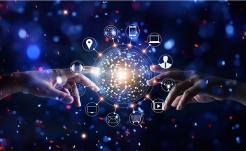 While the introduction of GDPR a year ago was seen by many brands as the opportunity for a fresh start, for others it was the end of the journey rather than the beginning.
Cast your mind back a year and it is very likely most meetings you attended began with four letters that would have sent shivers up your spine. GDPR. It was the topic that dominated conversations in marketing departments and boardrooms throughout the land, all united by one goal – getting to 25 May with policies in place that would satisfy anyone that would come knocking and questioning.
One year on, we thought it time to take stock. To begin to assess the legacy of GDPR. Our feature attempts to do exactly that. We look at the impact on the job of marketing, data management and collaboration with peers.
READ MORE: Why GDPR is no longer the wolf at the door
There are plenty of positive outcomes. GDPR focused minds in a way only regulation that carries a big stick can. For all the pain, there is evidence of more productive relationships between marketing and IT, and better training. There's a general sense that GDPR has proved a cathartic experience. If I were to produce a word cloud of sentiment, "sharpened minds", "upped our game", "sense of responsibility" and "better framework" would feature heavily.
So far, so positive. One of the things that struck me during the weeks building up to deadline day was just how much an esoteric, European Union-derived piece of regulation had broken into everyday conversation. After receiving tens of emails every day from brands explaining the need for her to green-light a continuing relationship, my mother – the ultimate barometer of whether something is an actual thing or a marketing thing – was phoning me eager to know more about this "GDPR thing".
Daugiau skaitykite čia