Taking personalisation to the next level – from data, to decisions, to design
Data: 2019 m. birželio 10 d.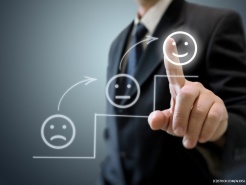 Today's shoppers are impervious to mass marketing techniques and expect personalisation that truly reflects their preferences. These were the findings from our recent research, "The Art of Personalization— Keeping it Relevant, Timely and Contextual", where consumers in all countries surveyed said that most communications they receive still feel like mass marketing messages that weren't created with them in mind (France 47%; UK 42%; Germany 40%; US 36%).
Despite the fact that shoppers say the vast majority of personalisation messages they receive often miss the mark, however, an impressive number were still prompted to check out an offer or make a purchase. In fact, around one-third of messages received by US (37%) and French (32%) consumers had stimulated them to act, while around one-quarter of messages received by German (27%) and UK (26%) consumers urged them to respond.
The learning point for retailers and brands is clear. Taking personalisation efforts to the next level represents a significant opportunity to further drive up consumer engagement and reap the resulting rewards. But what are the steps that they need to take in order to achieve this successfully?
One thing is for sure: personalisation does not equate to overloading consumers with high volumes of messages and communications that are not relevant or timely, or tailored to their individual likes and tastes. Consumers are exhausted by the growing frequency and number of messages that they encounter in every channel.
Prepared to trade off their personal data to get the personalisation they desire, they're looking to brands and retailers to truly know who they are and add value to their lives; whether that's delivering highly selective and targeted communications that save them time and money or helping them navigate the myriad of choices that confront them whenever they need a specific product or service.
To be successful with personalised messaging, companies should employ the following approach.
Daugiau skaitykite čia