Trends for 2019: Brands stop talking about being customer-centric
Data: 2019 m. gegužės 09 d.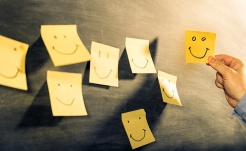 Research conducted by Marketing Week in partnership with MiQ earlier this year showed that while 42.4% of marketers think their organisation should be structured around the customer (the largest proportion of respondents), currently just 5.8% of business are actually set up this way. The majority of marketing departments are either product-centric or structured around marketing disciplines.
Perhaps more concerning is the fact marketers rate themselves just 3.1 out of five when it comes to achieving customer-led objectives and being driven by customer insights, and just 2.8 on their ability to capture a single customer view.
In order to drive customer-led thinking, CMOs are increasingly being replaced by chief customer officers (CCOs). Research by recruitment consultancy Talecco shows the number of CCOs at UK companies rose from 14 to 90 between 2014 and 2017, with 46% of those introduced in the previous 12 months. But doing this alone will only paper over the cracks.
Marketers have always been 'the voice of the customer' but for them to truly serve that purpose businesses must be structured in a way that enables collaboration across all functions – whether a CMO or CCO is at the heart of that shouldn't matter.
Read more.