Why GDPR is no longer the wolf at the door
Data: 2019 m. gegužės 27 d.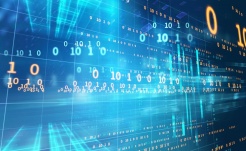 A year since the EU's General Data Protection Regulation came into force, brands' worries about its impact have faded, but that doesn't mean the job is done.
Much was written about the General Data Protection Regulation (GDPR) ahead of it coming into force last May, and while the opportunities were highlighted, the overriding reaction from marketers was confusion, frustration and fear.
One year on, and much of that scepticism has dissipated as marketers realise GDPR need not be the monster many made it out to be.
HSBC's Simon Kaffel, who is head of data, reporting, information and control, believes brands are better off as a result of GDPR, both in terms of data management and from a training perspective.
"I hear horror stories about some companies using archaic processes to manage data. There are still major concerns about data breaches that need to be addressed, but GDPR has brought in an enforcement of training and also a requirement that data is held in a secure way," he adds.
"While there are significant penalties for not being data-compliant, so much of GDPR is just good data management practices. This is good from an IT perspective and means the customer will trust [brands] more."
Daugiau skaitykite čia