Constant change won't cripple the CMO, inertia will
Data: 2019 m. kovo 18 d.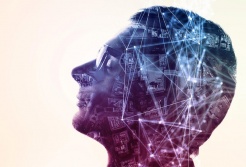 The sheer volume and pace of disruption across all sectors is paralysing businesses. Under pressure to keep up or stay ahead, and stuck at a digital impasse, businesses are faced with change from all angles and lack the ability or tools to break through.
In fact, call it what you want – change, disruption, digital transformation, growth sprint – around us, everything is shifting. We're battling with audience engagement, how we can disrupt in the distribution channels, the technology we use to innovate, the execution methods to acquire and delight, changing revenue sources and, at the heart of it all, our business models.
But if change and disruption are the only constants, how do we win? We have to change our mindset and be willing to use that disruption to our advantage.
The nirvana for businesses in this new era is learning to love and leverage change and disruption in real time to make it work for us. To put us in control. To make us the disruptor, not the disrupted.
But failure to capitalise on rapid change in real time is a big problem because it's one of the main tools left for companies to differentiate and compete.
More about it here.