Real-Time Data Fuels Customer Experience Management
Data: 2019 m. balandžio 22 d.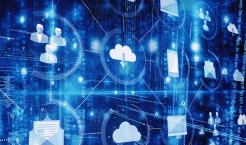 While it's clear that businesses compete based on customer experience, a good deal of uncertainty exists about what an effective customer experience management (CXM) strategy looks like.
Experts say the framework for building a CXM strategy ultimately revolves around an equal focus on people, process, and technology. Any weak link in the chain can undermine or break the entire operation.
"Unfortunately, too many [customer experience] decisions are driven by shiny object syndrome and panic," said Peter S. Fader, a professor of marketing at The Wharton School of the University of Pennsylvania. "There is too much of a focus on doing the same things competitors are doing in a better way, rather than developing a framework that delivers maximum results and returns for a specific company."
A best-practice approach relies heavily on customer data, which is still fragmented in many organizations today. Breaking down those silos and stitching the data together is what will separate the winners from the losers, according to experts.
The Coveted Single View

An effective CXM strategy identifies customer needs and desires, maps customer journeys, and finds ways to insert innovation—and perhaps even disruption—into a business model.
"Too many companies have completely lost touch with what it is like to be a customer," said Erin Young, founder and principal consultant at digital agency Slide UX.
The key to better understanding and empathizing with customers is through the use of a real-time customer profile, said Amit Ahuja, vice president of ecosystem development at Adobe. (CMO.com is owned by Adobe.) This profile is made up of all of the different data signals about individual customers and lives in an accessible dashboard, empowering cross-functional teams to deliver personalized experiences at scale.
"The profile is imperative, and it fuels CXM," Ahuja told CMO.com. "It is the brain and the heart of everything that happens within the experience. And it has to, by definition, be real time to be able to deliver the right experience to the consumer wherever they are."
But just having the profile alone is not enough. The profile also needs to connect to all of the company's marketing technology in order to deliver those experiences intelligently, Ahuja explained.
More about it here.