Why Great Innovation Needs Great Marketing
Data: 2019 m. kovo 18 d.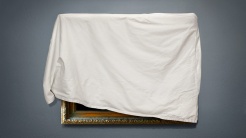 Innovation is a top priority for almost every organization. But to achieve success through innovation, companies must put as much energy and investment into marketing new offerings as they do in generating them.
The role of marketing in some companies seems to have diminished in recent years, with the growth of artificial intelligence-driven algorithms and predictive analytics that offer up information, goods, and services to customers. The popularity of private label goods and products from companies like Brandless and others that seem to eschew marketing also seems to make the argument for less marketing, rather than more.
But marketing is and should not be executed merely through tactical functions of acquiring and retaining customers, as many companies practice it today. The search, content, and loyalty campaigns that most managers call marketing these days are common downstream tactics for generating or maintaining awareness or repeat purchase; the full, business-growing power of the marketing function comes way upstream — from creating markets. Understanding people's fundamental needs and drivers, identifying customers, and developing the entire go-to-market and usage ecosystem are the essential aspects of marketing — and the ones that the success of innovations, especially breakthrough ones, hinge upon. Marketers need to be included in development discussions earlier in the innovation process.
More about it here.